---
Virginia worked at the Cocke County office of the Tennessee Department of Human Services here in Newport from 1984 through 2004, and then as a supervisor at the DHS Regional Call Center in Morristown until 2015. For 16 seasons Virginia also worked a second job at
DollyWood , a local theme park. She retired in April 2015, after over 31 years.
Virginia also loves working in the yard when she can, and has filled it with flowers in the spring and summer. One special pride and joy is the variety of daylilies. We are both also major "backyard birders". To see some of the results of our work, check out our family's house and yard page . For the last few years we have also had an extensive and productive vegetable garden.
Virginia and David are both 1969 graduates of Messick High School, a historic high school in Memphis which was closed in 1981 and demolished in 1982. There are still a lot of old Messick alumni around though. David is the webmaster of
Still On The Prowl
, the Messick Class of 1969 website. We think both our school and our particular class are exceptional. We gather frequently.
Virginia and David are also both 1973 graduates of
Rhodes College
, which was known as Southwestern at Memphis while we were there; click on its link to check out our alma mater, one of the nation's best small liberal arts institutions. We are excited that our daughter followed in our footsteps at Rhodes in 1999 and graduated in 2003 - the fifth person in our family to get a Bachelor of Arts degree there. (Virginia's two sisters are also alumni).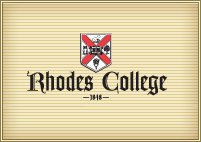 We also enjoy birdwatching and butterfly watching - we've turned our yard into a mini bird sanctuary, and are concentrating on more native plants to attract butterflies and other interesting insects - , good music of (almost) all sorts, and good movies!
We're not much on sports, but we've always enjoyed the
University of Tennessee Lady Vols
. For the tenth season now we have had season tickets; really good ones too, on the tenth row right behind the visitors' bench. Not only do we enjoy ourselves immensely, but the team obviously really likes us being there, since we have seen them through their seventh and eighth national championships. The succeeding seasons have been more difficult, but we love watching them develop as a team.
One thing that most people find quite odd about us - we have not had TV service in the house since 1999. Obviously we have a TV since we watch a lot of movies. We aren't diehards, we just don't get anything from TV that would justify the expense. We discontinued the service when we realized we hadn't even watched it in more than 6 months.
David graduated in 1977 from the School of Theology at the University of the South in Sewanee, Tennessee. From 1978 till 2016 he served as (first vicar, then) rector at Episcopal Church of the Annunciation here in Newport. We are still active members of the Newport community, but attend All Saints' Episcopal Church in Morristown since David's retirement.

After years as a runner and participating in road races, David is now an active walker who walks about 20 miles weekly. He also enjoys photography and often enters local and regional photography contests. A sampling of his photos can be seen in the Galleries part of the website. His first loves are wildlife and insect photography; we live in an area with many rich photo opportunities. We try to do a weekly hike together in the mountains.

Virginia takes part in a local Middle Eastern folk dance troupe, and in 2007 we took up ballroom dancing, and greatly enjoy it! We are members of the East Tennessee Ballroom Dance Club in Knoxville and make their dances as often as we can. We are better at the Latin dances than the "smooth" dances like foxtrot, though we do a pretty decent waltz & swing. We go out dancing at least once (sometimes twice or three times) a week. In 2015 we started learning the "shag", the state dance of both South and North Carolina. We are active members of the Smoky Mountain Shaggers, which meets weekly in Knoxville.

Animals of all sorts have always been part of our lives; dogs (especially greyhounds), cats (lots), fish (lots), gerbils, birds, turtles; we're just not happy unless other species are around us, even though they're a lot of hassle! Check out our many "critter pages" on the site menu.
---
Thanks for visiting our home page. Come back again for updates on news and new links!
Click here to view and sign our Guest Book
---
Linking conventions of this site: All menu links (other than Gallery links) open in the current page. All text links, and the Gallery links, open in a new window or tab.
Top of page